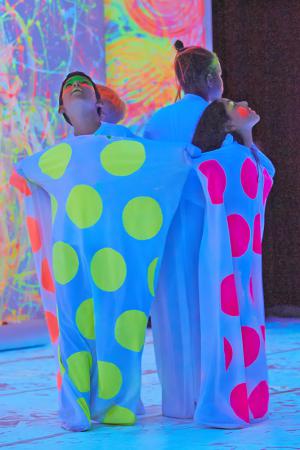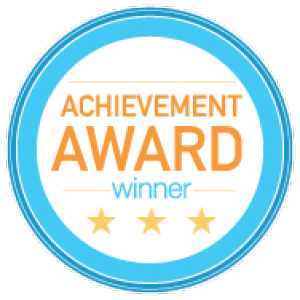 Have fun, make friends, make art, get creative!
"My favorite part of Youth Arts in the Parks is my best friend Noah." – Spencer, age 9
Youth Arts in the Parks is an inclusive, socially-oriented arts program for children and youth ages 6-17 with and without disabilities (youth with disabilities welcome up to age 22).  This fun and educational program teaches kids of all abilities visual arts, creative movement, music and expression, or computer animation in an out-of-school social setting.  Classes are led by professional artists/art teachers, certified instructors and disability experts.
No prior experience is required.  Participating students must be residents of Miami-Dade County.
---
REGISTRATION IS CLOSED
Click here to request information about future sessions.
---
Youth Arts in the Parks is held on Saturday mornings in the fall and spring at the following locations:
Camp Matecumbe, 13841 SW 120 ST | Highland Oaks Park, 20300 NE 24 AVE | Miller Drive Park, 5510 SW 94 CT | Sandrell Rivers Theater, 6103 NW 7th AVE | West Kendall Regional Library, 10201 Hammocks BLVD
In addition, the Creative Arts Summer Camp is held at:  Wild Lime Park 14751 Hammocks BLVD
AKI Media Release Consent Form
---
Youth Arts in the Parks is presented by the Miami-Dade County Department of Cultural Affairs All Kids Included initiative in partnership with Miami-Dade County Parks, Recreation and Open Spaces Disability Services, Miami-Dade Public Library System and Arts for Learning/Miami.
Youth Arts in the Parks was developed by the Miami-Dade County Department of Cultural Affairs as part of its "All Kids Included - Accessible Arts Experiences for Kids" (AKI) initiative.  AKI promotes inclusive arts and cultural programs in school settings and throughout the community so that kids of all abilities and their families can participate fully in the arts. 
All Kids Included is made possible with the support of the Miami-Dade County Department of Cultural Affairs and the Cultural Affairs Council, the Miami-Dade County Mayor and Board of County Commissioners, and in part through grant funding provided by The Children's Trust.  The Children's Trust is a dedicated source of revenue established by voter referendum to improve the lives of children and families in Miami-Dade County.
---
View Spring 2016 Culminating Event Photos
View Spring 2016 Youth Art in the Parks PowerPoint
View Creative Art Summer Camp 2015 Photos
View December 2013 Glow with the Flow performance video featuring Zot Artz - Arts for All:
View Glow with the Flow performance video featuring Zot Artz - Arts for All - See more at: http://www.miamidadearts.org/education/zot-artz-arts-all#sthash.d7NAc4No.dpuf